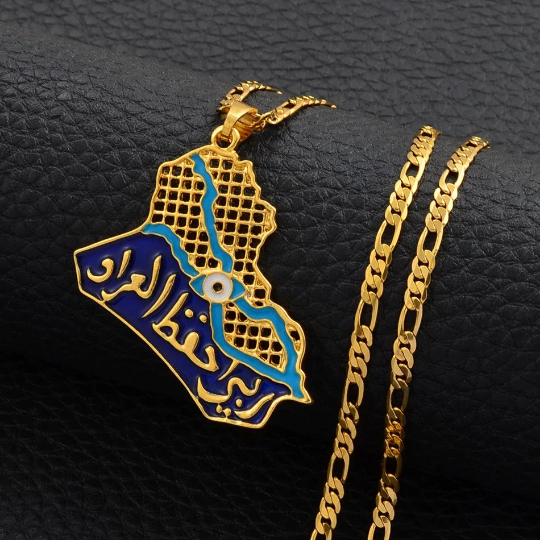 18K Gold Plated Necklace Iraq Necklace, Iraq Jewelry, Iraq Flag, Iraq Necklace, Iraq Earrings, Iraq Map, Iraq Hat, Iraq Stickers
Original price
$18.95
-
Original price
$19.95
Made With Love!
Chain is included with your purchase! Iraq has a coastline measuring 58 km (36 miles) on the northern Persian Gulf and encompasses the Mesopotamian Alluvial Plain, the northwestern end of the Zagros mountain range and the eastern part of the Syrian Desert.
- Perfect fit for any outings.
- Simple yet, super gorgeous
- Show your pride for your place of origin
- Unique fashion statement
- Great conversation piece
- Show it off to your friends
Get yours now while supplies last!
Visit us on Instagram @
https://www.instagram.com/1stcultures
#1stcultures
18K Gold Plated Necklace Iraq Necklace, Iraq jewelry, Iraq flag, Iraq necklace, Iraq earrings, Iraq map, Iraq hat, Iraq stickers
This is a fashion jewelry!