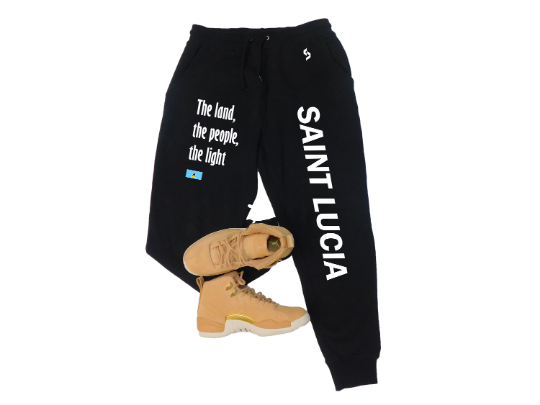 Saint Lucia Sweatpants / Saint Lucia Shirt / Saint Lucia Sweat Pants Map / Saint Lucia Jersey / Grey Sweatpants / Black Sweatpants
Original price
$39.99
-
Original price
$44.99
Introducing these gorgeous country theme Sweatpants with big bold letters on the left side and your country's flag and motto on the right side. These sweatpants are a great way for you to showcase your authentic heritage and culture.
These sweatpants are:
- Great way to showcase your heritage
- Great memorabilia
- Great gift ideas
- Simple yet, super gorgeous
- Show your pride for your place of origin
- Unique fashion statement
- Great conversation piece
- Show it off to your friends
YOUR PERFECT SWEATPANTS - Our Sweatpants are perfect for any event where you want to showcase your pride for your heritage.
OUR QUALITY - Our sweatpants are made from great blend of 80% cotton, 20% polyester and decorated using advanced techniques developed by our team of expert designers, so you can rest assured that you are wearing a comfortable and high quality sweatpants.
THE IDEAL FIT - We fully understand how annoying it can be to have a sweatpants not fit correctly! so we took the time to make sure that our sweatpants are true to size, thus ensuring great fit and comfortability.
FUN - Rock your sweatpants with pride and confidence knowing that you are wearing high quality and well made sweatpants
SATISFACTION GUARANTEED - You will love the sweatpants, we guarantee it
Size Specifications:
S: 30 x 35 in
M: 32 x 35 in
L: 34 x 37 in
XL: 36 x 39.5 in
XXL: 38 x 40 in
Saint Lucia Sweatpants / Saint Lucia shirt / Saint Lucia Sweat pants Map / Saint Lucia Jersey / Grey Sweatpants / Black Sweatpants / Saint Lucia Poster